Whether it's multi-packs or single-serve entrees, sleeving is a fantastic secondary packaging method for branding. In addition to providing a sturdy Sleever, chipboard and paperboard sleeves require adhesives or tapes and are labor-intensive. You can obtain the same look and, many times, a better one! With a banding machine with much less hassle and more benefits.
1 – A higher level of tension
It is common for the adhesive or glue on chipboard Sleever to lose strength quickly, resulting in products that are less stable and uniform than they are supposed to be. A product's nutritional information, barcodes, and branding may be separated from the product due to adhesives breaking apart. A strong weld will prevent the sleeve from breaking apart or not holding the product together, and we have adjustable tension so you can make each sleeve as strong (or weak) as you desire.
2 – The adhesives, glues, or heat are not included.
Glue accumulates dirt, dust, and debris, adversely affecting the product's appearance. With a chipboard sleeve, glue is needed to keep the material adhered to itself. You won't need any adhesives, tapes, glues, or heat to attach the sleeves to the machine because ultrasound banding machines utilize an ultrasonic, aka cold weld, instead of adhesives, tapes, glues, or heat.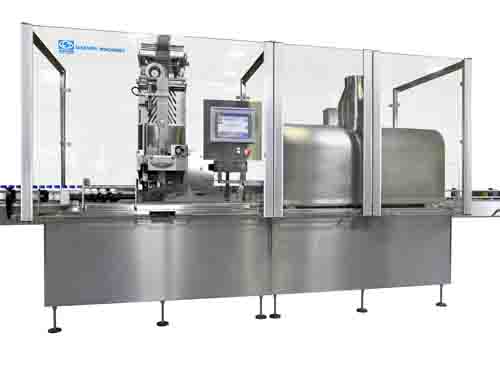 3 – Stunning Graphics.
In addition to multiple widths and thicknesses, banding material is available in various colours, and pre-printing allows you to brand your products in various ways.
4 – FDA & USDA approved
We only use FDA- and USDA-approved materials for our sleeves and they are also recyclable!
5 – An all-inclusive solution.
A multi-pack is probably counted, stacked and sleeved manually in several stages if you create them. You can combine your sleeve with a counting and stacking system in an automated banding system, enabling you to pack more efficiently and quickly than ever before. YouTube has some of our most commonly used food banding systems.
6 – Sustainable business
The sustainability movement is becoming increasingly important to consumers, especially millennials. Manufacturers must keep consumers' opinions in mind when developing, changing, and enhancing packaging processes since sustainable packaging strongly affects buying decisions.