Modular furniture, what?
While many of us frequently hear about people installing modular furniture in their homes, many of us may not know what it actually is. Just like people demand assembled computer systems which involve different pre made units combined into one (as per needs), the concept of modular furniture involves getting different prefabricated units together according to necessity and desire.
What are the different types of Modular furniture?
Modular kitchens with desirable space efficient partitions
Modular drawing halls with appealing and vibrant showcasing
Modular Bedrooms with beautiful and apt color combinations and bed styles
and many more…
What is the need for modular furniture?
Economy within diversity – Today, people wish to economize their activities to set their consumption within their budgets as the cost of consumption has definitely increased. The plethoras of choices in the market make it even more difficult to choose, so why not decide to have the best of everything!
Constrained Optimization – Moreover, with the increased constraints on space and land, people opt for flat systems where there is a need to minimize space consumption. Utility is enhanced and people make the best of the limited resources.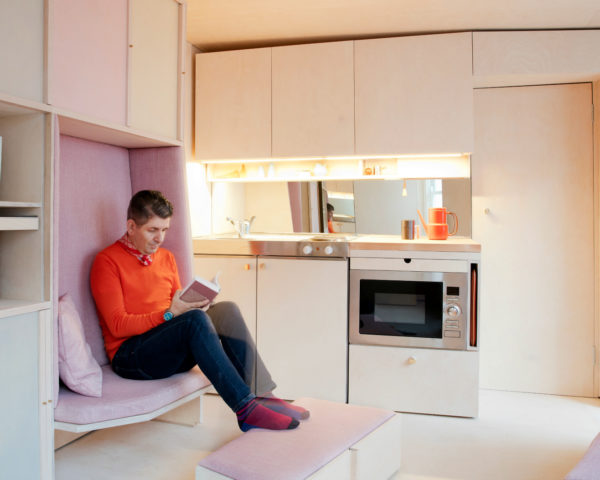 Can everyone buy modular furniture?
Modular furniture is popular today mostly because of its adaptability to different scenarios – be it offices, drawing halls or kitchens. The styles and costs range from simple to complex and thus it is said to be fit for every demand pattern.
While older furniture is heavy and a highly tangible asset, modular equipments can be easily ported, stored and replaced. What else does a modern and hectic society need?
Is modular furniture easily available?
Producers invent what consumers demand, and they sell what consumers demand even more.
India is a developing country. People are quickly adapting themselves to the new patterns of developed lifestyles. The most prominent example of change is the middle class, which makes a huge amount of consumption expenditure in India. Modular furniture is abundant in demand and leading to it, many firms are opting for the production of assets complying with the present needs. Huge availability of such options is there in the market.
What are the prospects for modular furniture?
Modular furniture has tremendous, already growing prospects of developing. People are willing to opt for commercially viable prospects of revamping their homes. It is spreading fast because of its practicality in the modern world, nobody asks for a monotonous dull setting in the house anyway. Most importantly, modular furniture is inclusive of all categories and ages and styles.
Singapore's economy is rising every day, and the tiny islands there are one of the most beautiful places and one of the reasons for the rise of the economy. It is famous worldwide, and it is one of the major hubs which connects all cities. Thinking to live in this place than Liv @ Mb condo is the best option for you, stay in the most beautiful places with all major things connected nearby and a sea-facing view to enjoy a beautiful sunrise, sunsets, starting your day with such views can be best. Staying in a Condo that offers amazing neighbours and different stores to access can be the best option for clothing to everything.
Facilities provided by Liv @ MB:
The facilities which Liv@ MB provides are best, and one can enjoy all the premium facilities here. From having the option to enjoy BBQ, Sky Garden, Tea pavilion with your friends and families to very high-class gyms, neat and clean swimming pools, tennis courts, basketball grounds, and many more. The facilities provided in LIV @ MB Condo are enough to satisfy anyone's needs. For the people who want to relax and have a massage, different rest pavilions and massage pavilions are also available. For people who love to swim, for them also special hydromassage beds and seats are available. Living in such a place with so many facilities is what everyone wants.
NEIGHBOURHOOD OF Liv @ MB
Nearby shopping area
Nearby sports area
Nearby business and healthcare parks
Nearby express roads
 Check out the LIV@MB condo today, and get your place book. This plan will launch very soon. Liv @ Mb is connected with big and famous parks, nearby schools, hospitals, and business areas. Everyone wants to have a place which is well connected with good and big parks, hospitals, good schools for the children, big malls and food and drink stores where one can enjoy an evening drink, after a busy workday. The location is one of the major reasons why everyone is getting attracted to it. Better to book your place today before it gets full, don't miss a chance to live in a place like Liv @ MB